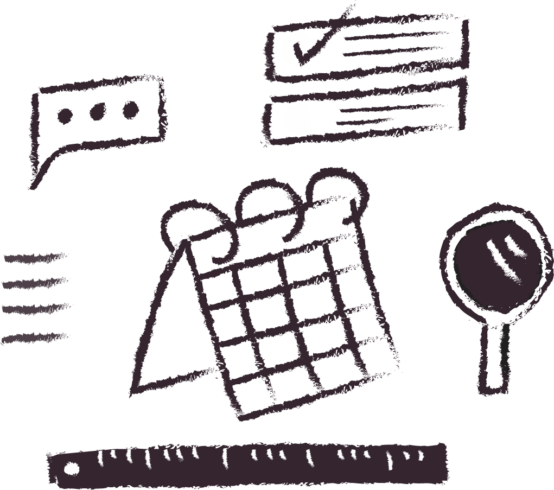 High Output Management
You will learn how to measure key indicators, motivate your employees, align your organization and maximize team output.

Get unlimited access to ALL courses today!
Meet Your Instructors
Nic Barnhart

• Co-founder Pareto Labs
• ZipRecruiter Finance & Analytics
• Wharton MBA

Tommy Moreno

• Co-founder Pareto Labs
• Disney Strategic Planning
• Harvard MBA
You will be learning from...
Nick Franklin

• Head of Private Equity, Cain Intl
• EVP, The Walt Disney Company

Michael Dearing

• Venture Capitalist
• Assoc. Prof. Stanford University

Galyn Bernard

• Co-founder of Primary.com
• VP, Amazon
By the end of this course, you'll be able to:
Analyze

Analyze the key processes within your company and spot deficiencies BEFORE they happen.

Forecast

Forecast your team's output to help you measure success and allocate time and resources.

Manage

Manage your time and energy effectively, so no moment or action is wasted.

Plan

Plan and scale your business for the future using objectives and key results.

Lead

Lead meetings effectively so that everyone knows what to do next.

Deliver

Deliver performance reviews that reinforce your team's capabilities -- helping them grow and minimizing turnover.
Curriculum
01 The Black Box

We launch our deep dive into Andy's book with one of its core components, illustrating the simplicity of breaking down everything in your business into inputs, processes and outputs.

02 Quantifying and Measuring

You'll learn which indicators to track and why, proper measurement and forecasting techniques, and how to work smarter not harder.

03 Managing Your Daily Activities

Create a reliable and effective process for managing people and teams, including how to gather information to make more informed decisions and how to adapt your style based on what the individuals on your team need.

04 Managing Your Time

Learn to to separate your 'to dos' from 'have to dos' and manage your time for maximum output.

05 Leading Meetings

Transform what most people dread into your most effective, high-leverage action.

06 Making Decisions

Learn not only how to make a decision, but how to communicate it and follow through with it.

07 Strategic Planning

Use OKRs (objectives and key results) to align your team to close the gap between where you are today and where you need to be in the future.

08 Being a Coach

Identify your employees' motivations and capabilities so that you can offer them the support they need to continue growing and producing results.

09 Conducting Performance Reviews

Rethink the performance review and turn it into the most effective tool you have as a manager.