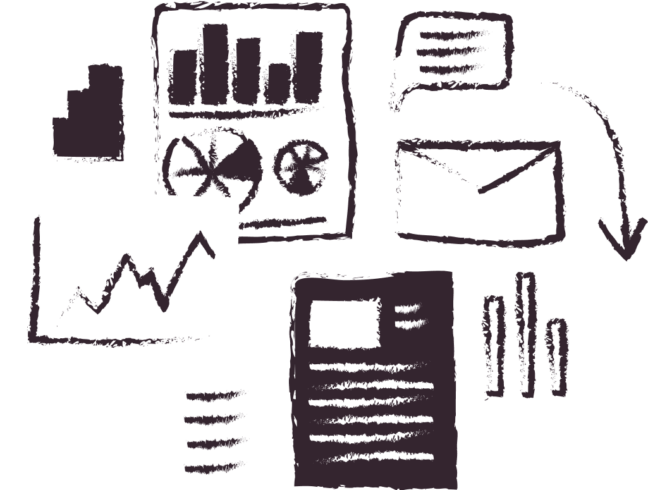 How to Read Financial Statements
Understand the financial health of any business by learning to read and analyze financial statements.

Get unlimited access to ALL courses today!
Meet Your Instructors
Nic Barnhart

• Co-founder Pareto Labs
• ZipRecruiter Finance & Analytics
• Wharton MBA

Tommy Moreno

• Co-founder Pareto Labs
• Disney Strategic Planning
• Harvard MBA
You will be learning from...
Alexi Robichaux

• CEO & Co-Founder Betterup

Elaine Paul

• CFO, Amazon Studios
• CFO, Hulu

Nick Van Dyk

• President Activision Blizzard
• SVP Walt Disney Co.
By the end of this course, you'll be able to:
Read

Read the 3 financial statements for every company: the Income Statement, the Balance Sheet, and the Cash Flow Statement.

Use

Use financial statements to make financial comparisons between businesses.

Know

Know exactly where the money for a business comes from and how it's being used.

Identify

Identify the profitability of a company and where they could be missing opportunities.

Analyze

Analyze and understand a business's financial health.

Forecast

Forecast the future success of any business and make data-driven investments.
Curriculum
01 Income Statements Above the Line

Understand the revenue and cost of "ingredients" that go into creating and delivering products to determine how much money is left over to pay for business operations.

02 Income Statements Below the Line

How much did the company spend running the business? That's what we'll discover in this lesson!

03 Income Statement: Simple Analysis

By the end of this lesson, you will understand a company's operations just by looking at the income statement.

04 Balance Sheet Overview

How to look at a balance sheet, know where the money comes from, and how it is put to use.

05 Balance Sheet: Liabilities

Understand how much the business owes to other people.

06 Balance Sheet Shareholders' Equity

Understand how much money investors have put into the business in exchange for ownership and how much money the company has retained from its own profits to grow the business.

07 Balance Sheet: Assets

Discover how all the capital is being put to use to run the business.

08 Cash Flow Statement

Learn about the different sources of cash flow and why it matters where the cash comes from.

09 Financial Ratios

Now you know how to read financial statements! Congrats! But to unlock their power, you have to put the numbers into context.