Engaged employees feel enthusiastic about their work and proud of the contribution they're making to their team and organization.
Their work gives them a sense of purpose, and they're committed to using their skills and experience to benefit the business they're a part of.
Engaged employees are incredibly valuable to their organizations, and measuring and improving employee engagement is a crucial part of any human resources strategy.
In this article, we're going to look at exactly why an engaged workforce is so important to business and outline eight strategies to improve employee engagement in your team for 2021.
Why is employee engagement important?
A 2020 meta-analysis conducted by Gallup showed that businesses ranking in the top 25% for employee engagement significantly outperformed organizations in the bottom 25% in a range of performance indicators.
These included higher productivity, lower absenteeism, and profitability (where they were 23% more profitable than those with less-engaged employees).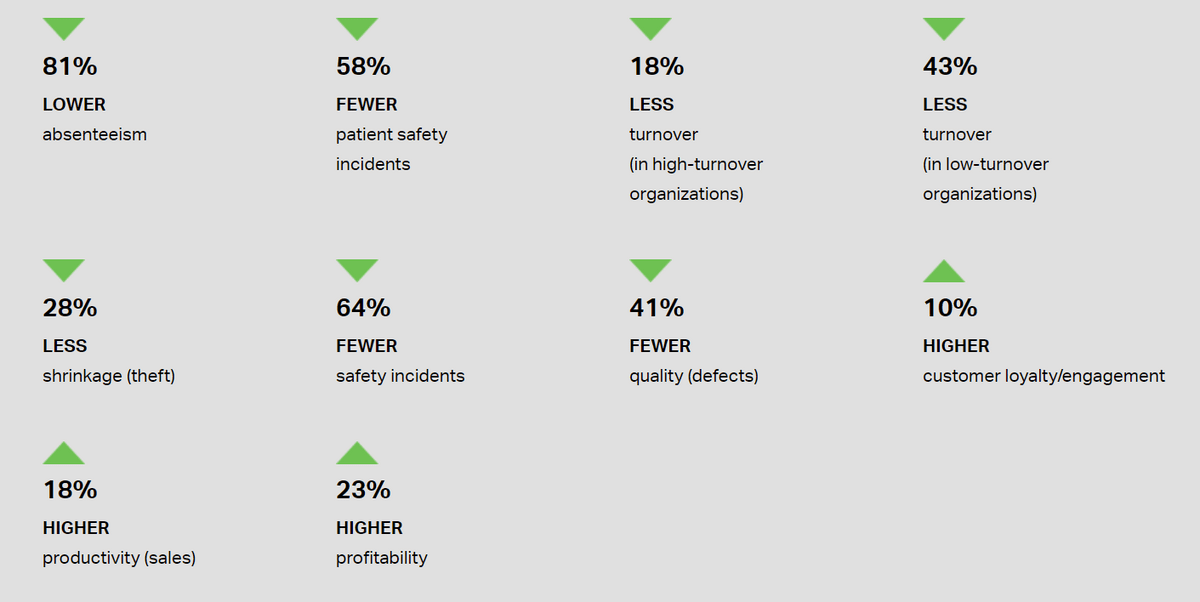 High employee engagement also results in:
Plus, the US is facing a 15-year high in talent shortages, with 69% of companies saying they are struggling to fill positions.
Lower staff turnover means vital organizational knowledge is also retained, and there's an availability of more experienced staff ready to mentor any new hires that do join.
Increased employee motivation and productivity. Engaged employees are motivated by their role in their teams and committed to contributing to the organizational mission. This makes them nearly 20% more productive than less engaged employees.
High levels of employee engagement also directly impact customer satisfaction. Engaged employees take pride in their work, delivering fewer defective products and creating positive outcomes for customers.
This results in greater customer loyalty and higher levels of overall profitability.

Improved company culture. Engaged employees are happier, with lower levels of workplace stress. This makes for an improved work environment which positively reinforces the other metrics shown above.
What helps with employee engagement?
Engaged employees can provide a significant benefit for organizations. So what drives high levels of employee engagement?
Sense of purpose. A recent study from Deloitte found that 73% of employees who work at a purpose-driven organization — one that creates values for stakeholders, including customers, communities, and employees — were engaged, compared to only 23% who don't.
This is reflected in the fact that purpose-driven organizations report 40% higher workforce retention levels than other businesses.
Appropriate and flexible benefits. The employee rewards and benefits platform, Benify, conducted a study of 19,000 employees looking for correlation between employee benefits and engagement.
They found that employees that were most satisfied with their benefits package were 25.3% more engaged than those that were least satisfied.
And employers are wise to the fact that employees value a benefits package that can flex with changing life stages and circumstances. This was shown in the 2019 SHRM report, which detailed a diverse, and growing, range of benefits offered by businesses.
Opportunities for development and career progression.
One study found that 79% of employees with a formal development program classified themselves as engaged. And, 94% of employees said they'd stay longer in an organization that invested in their career progression.
Effective feedback mechanisms that support employees to grow and progress are crucial to motivated, engaged employees.
Visible role models. We all need positive role models or mentors to aspire to. Employees need to see leaders that walk the talk. That is, their behaviors match the aspirations and expectations they hold of others in the business.
Visible role models are especially important for minority groups. For many employees, it's essential to see themselves represented in leadership roles to build confidence that career progression is a path that's open to them.
8 strategies for increasing employee engagement
Now you understand the importance of employee engagement for your team and wider business, let's look at the top eight strategies for increasing engagement.
It's essential to understand your current employee engagement level so you can monitor the impact of the employee engagement strategies you introduce.
Use an employee engagement survey to understand the current engagement levels, key drivers behind employee engagement in your business, and what exactly needs to change.
Other metrics you can target include:
Sentiment analysis — which measures how employees feel about their work
Employee net promoter score — which measures how likely employees are to recommend their organization to others as a great place to work
Exit interviews — which gather feedback from employees who are leaving about their experience in the company
This information helps you prioritize your employee engagement initiatives and sets a baseline to measure your engagement strategy against. Then you can set targets for improvement and commit to reassessment after 6–12months.
It's important to share this data with employees and communicate your intentions to improve engagement, including what employee engagement activities you intend to introduce. This offers transparency and shows your commitment to improvement.
Create an employee survey to ask for feedback on your proposed engagement strategies. Make sure you listen to the response and modify plans if needed to match what employees say is most important.
It's vital that all employees understand and feel connected to the mission and vision of the organization. Make sure that managers take the time to explain how the team's activity contributes to broader organizational goals.
This 'golden thread' should be explained during new employee onboarding and whenever the organizational strategy is refreshed. Without this communication, it's more challenging for employees to feel purposeful, which is essential for engagement.
Managers should also work with their teams to reduce, delegate, or automate more mundane tasks that decrease motivation and don't add value to the business.
Senior leaders should commit to transparency in their work so employees can also see their contribution to the mission and company values. This builds trust, which is vital to effective employee engagement.
Both formal and informal feedback mechanisms are important for increasing employee engagement. A recent study found daily feedback resulted in employees that were three times more engaged than those receiving feedback on a yearly basis.
Feedback should be a balance of both positive and developmental and link to professional development objectives.
Like several other things on this list, personalizing your approach to feedback is likely to produce higher levels of employee engagement. What feels like not enough for some employees might be too much for others.
Talk to your employees about how often and in what format they prefer to receive feedback to ensure they get the most from it. And encourage a 360o approach that means employees receive feedback from their subordinates and peers as well as their line manager.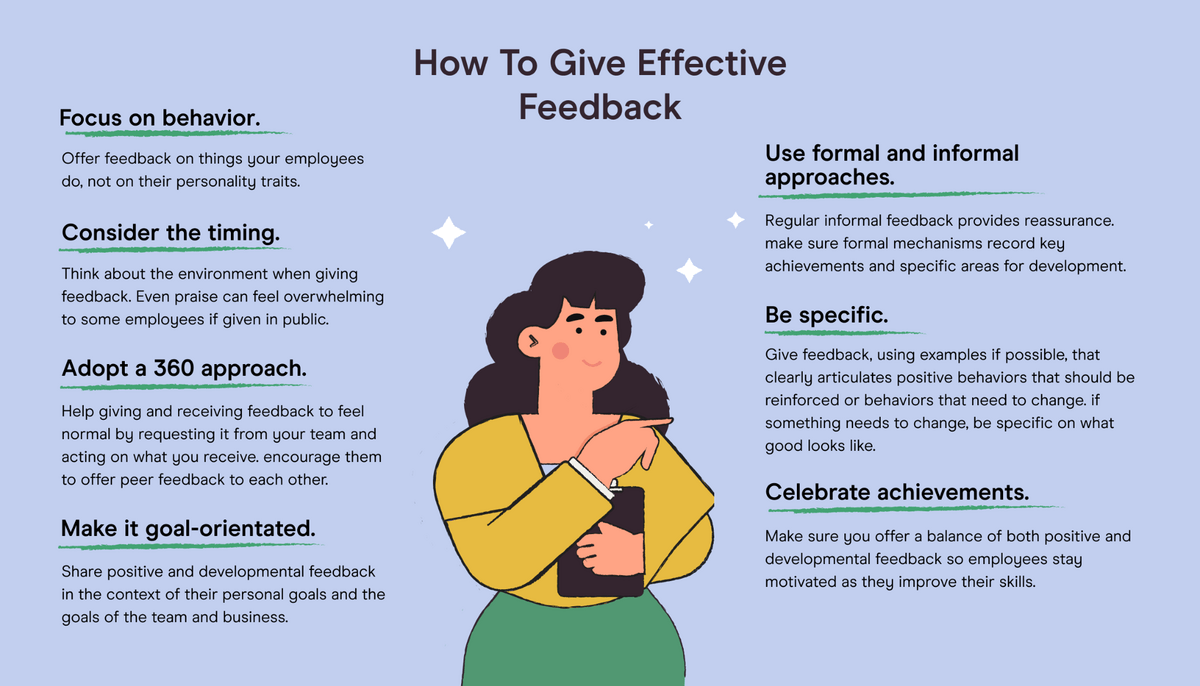 Foster diversity and inclusion
Employees need relatable role models to help maintain their motivation and organizational commitment.
When there is visible diversity in the leadership team, it enables employees from all backgrounds to envisage their future career progression within the company.
Plus, for employees for whom a purpose-driven organization is important, strong values around equality and inclusion can make the difference between remaining loyal and moving on.
Diversity of thought and approach should also be encouraged. It can spark innovation and organizational learning that would be lost if employees felt less able to speak out.
Ensure your diversity and inclusion strategy is embedded at all points of the employee journey from attraction to recruitment, onboarding, retention, and departure.
As part of the wider benefits picture, it's important to support initiatives that develop your employees' competencies.
Ensuring there are appropriate personal and professional development opportunities linked to their ambitions for career progression is essential for building engagement and increasing job satisfaction.
This can include formal training courses, work shadowing or placements, conferences, coaching, and internal or external mentoring.
Where possible, promote from within. It shows you're committed to a long-term relationship with your employees and that you value their skills and experience.
As employees change roles, encourage them to draft their own job descriptions. It can give you insight into what elements of the position most interest them and what they may want to take ownership of.
It also offers them scope to share how they see the role developing and their view on how it contributes to organizational goals.
Create a personalized benefits approach
The first step in creating an effective benefits approach is to talk to employees about their specific needs. Discussing your employee's needs provides a dual benefit.
First, it enables you to offer benefit options that actually meet what they want, and second, employees feel like you're listening to them. This is important as engagement is increased when employees feel heard.
As an employer, do what you can to offer a comprehensive and flexible benefits plan. The benefits that employees value are varied and may change throughout their careers.
Early-career employees may value a healthcare plan or employee discounts, whereas parents may want an option to buy extra vacation days. Providing the opportunity for employees to switch up their benefits options increases the likelihood of retaining your employees longer-term.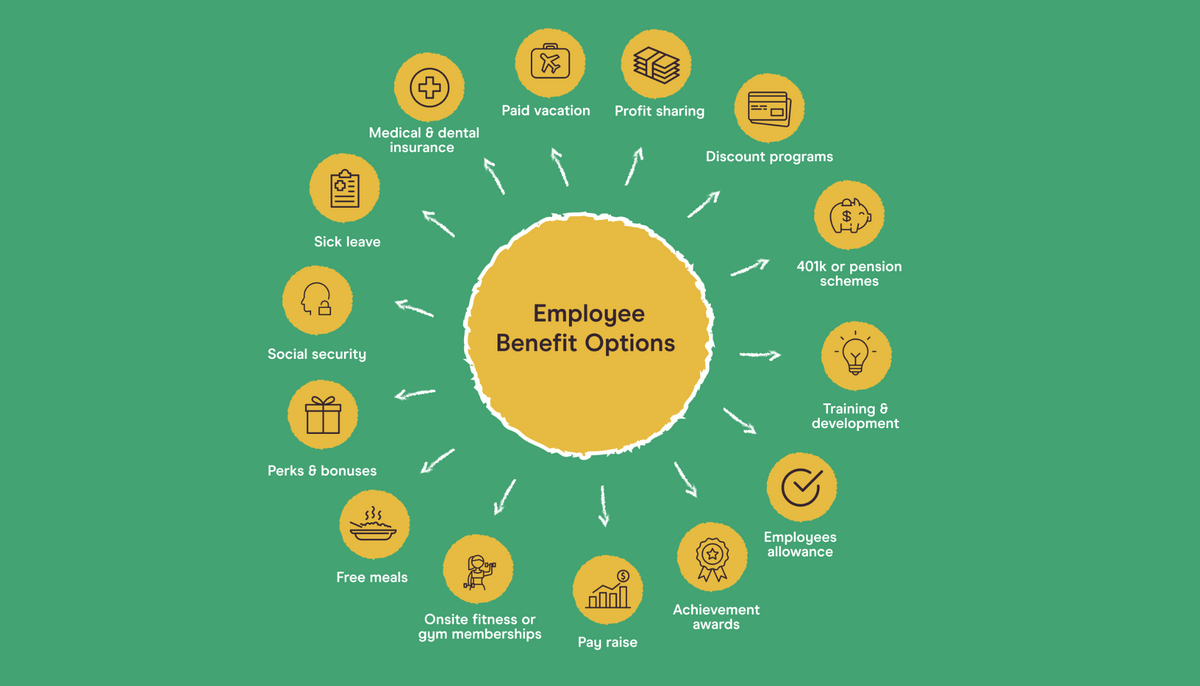 Build management capability
The role of managers in employee engagement is critical. Research shows that at least 70% of the difference between engaged and disengaged employees comes down to how well they're managed.
This figure isn't surprising. Managers are the people that work most closely with their employees. They have the greatest influence on how team members engage with their tasks and utilize their core skills.
They're responsible for building a positive team environment, providing employee feedback and recognition, and offering opportunities for professional development.
Building the capabilities and confidence of managers increases their ability to do these things well and positively impacts the employee experience.
Embrace a culture of authenticity
With more employees interested in pursuing a career motivated by purpose rather than progression, leaders need to create a company culture that values the individual.
Managers need to work with their team members to understand their specific career goals, what motivates them to perform, and what they need to succeed in their role.
Those performing well but with a limited desire to progress should be as highly valued as those looking to take the next step in their career. This means employee recognition mechanisms may need to shift, so they're not so intrinsically tied to advancement.
Leaders also need to lead in a way that feels authentic to them and is less bound by management textbooks. Transparency and vulnerability in leaders enable employees to be themselves, increasing the likelihood of innovation and of maximizing their skillset.
Engaged employees are happier and more productive
Measuring and improving employee engagement is a key part of any human resources strategy.
Engaged employees are more productive and make a significant contribution to business profitability. They're also happier, which benefits their individual working relationships and wider organizational culture.
In this article, we've looked at eight key strategies to improve employee engagement in 2021. Use these employee engagement best practices to boost employee happiness and job satisfaction in your workplace.
For more support to improve the way you manage employees, our High Output Management course is practical and full of actionable tips from practitioners, not academics. Get started today at ParetoLabs.com.
Pareto Labs offers engaging on demand courses in business fundamentals. Built to help you elevate your game at work, our courses distill complex business topics — like how to read financial statements, how to manage people, or even how to value a business — into digestible lessons. No business background required. Our library of 200+ lessons will teach you exactly what you need to know to use it at work tomorrow. Sign up for a free trial today to start watching.