Your
Practical
MBA.
Boost your confidence at work with over 200 on-demand videos that simplify business education into practical, bite-sized lessons and give you access to the minds of Fortune 500 executives, billion-dollar startup founders, and top investors.
Elevate your game at work.
Skill Courses
Learn specific skills like how to read financial statements or how to analyze customer data in Excel. The practical things you wish you would have learned in school.
See All Courses
Mentor Courses
Access the wisdom and advice of some of the most successful executives, entrepreneurs, and business owners. The things you can't learn in school.
See All Courses
Breakdowns
Quickly understand business concepts with simple explanations and animations. Things like how venture capital works or what drives Disney's growth.
See All Courses
Meet Your Instructors:
Alexi Robichaux

CEO/Cofounder, BetterUp

Elaine Paul

CFO, Lyft
CFO, Hulu

Nick Van Dyk

Chief Strategy Officer, Nexon
SVP, The Walt Disney Co.

Galyn Bernard

Cofounder, Primary.com
VP, Amazon

Nick Franklin

Head of Private Equity, Cain Intl
EVP, The Walt Disney Co.

Matt Kuta

President, Voyager Space Hldg
Private Equity, Goldman Sachs

Michael Dearing

Founder, Harrison Metal
Sr. Executive, eBay and Disney

Nathan Rosenberg

Founding Partner, Insigniam
Executive Coaching Pioneer

Paul Madera

Cofounder, Meritech Capital
U.S. Air Force Fighter Pilot

Teddy Fong

CEO, Million Dollar Baby Co.

Zach McGee

SVP, Business Affairs, Sony Pictures Entertainment

Matt Ryan

CEO, Soli Organic
CMO, Starbucks

Elizabeth Funk

CEO, Dignity Capital

Nic Barnhart

Cofounder & CPO, Pareto Labs
Finance/Analytics, ZipRecruiter

Tommy Moreno

Cofounder & CEO, Pareto Labs
Strategic Planning, Disney

Sean Griffin

Consultant, BCG
Strategy, The Walt Disney Co.

Nihaar Sinha

Strategy & Analysis, Netflix
Investment Banking

Lisa Alderson

Founder & CEO, Genome Medical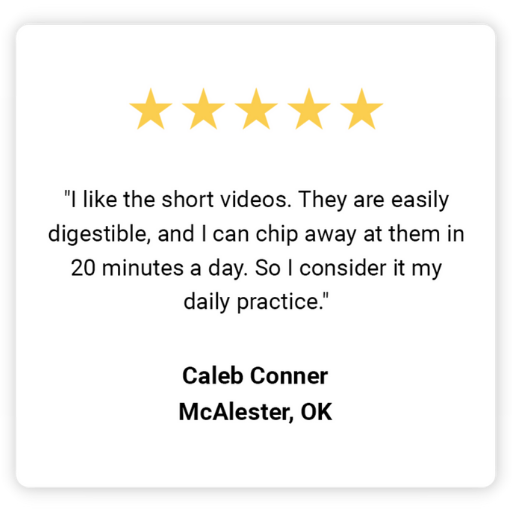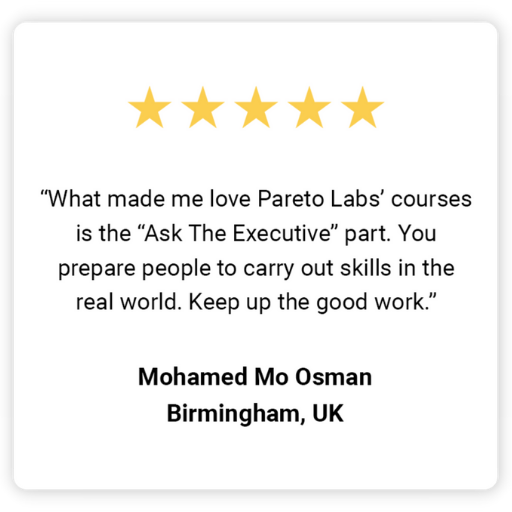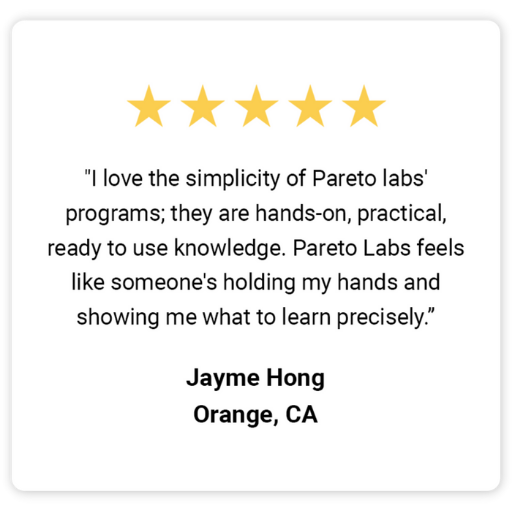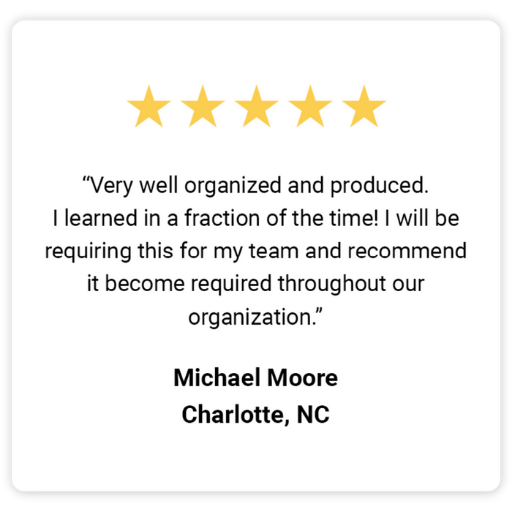 Try it
FREE

for 7 days

We know you will love our courses. Get unlimited access to all of our courses and see for yourself!