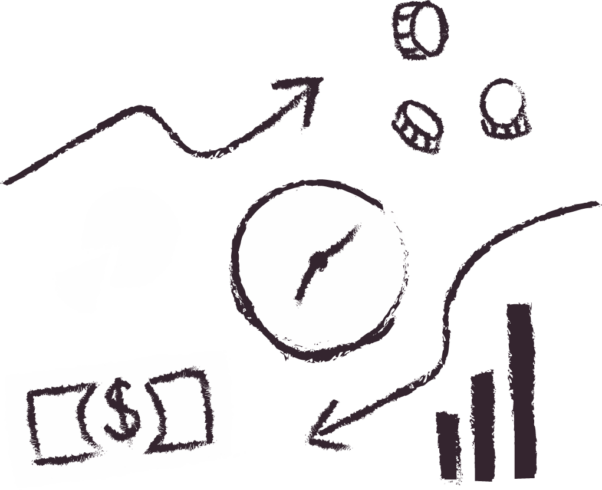 How to Value a Business or Investment
Learn how to determine if an investment in your business will be profitable and use those same concepts to value an entire business.

Get unlimited access to ALL courses today!
Meet Your Instructors
Nic Barnhart

• Co-founder Pareto Labs
• ZipRecruiter Finance & Analytics
• Wharton MBA

Tommy Moreno

• Co-founder Pareto Labs
• Disney Strategic Planning
• Harvard MBA
You will be learning from...
Nick Van Dyk

• President Activision Blizzard
• SVP Walt Disney Co.

Elaine Paul

• CFO, Amazon Studios
• CFO, Hulu

Matt Kuta

• President, Voyager Space Holdings
• Private Equity, Goldman Sachs
By the end of this course, you'll be able to:
Understand

Understand how investors and executives value businesses and investments.

Calculate

Calculate the value of any business or investment.

Select

Select the right methodology to use for any valuation you need to do.

Decide

Decide whether or not to make specific investments in projects or people at work.

Know

Know what to ask your colleagues in the finance department when they present you with a financial analysis.

Contribute

Contribute to high level conversations at work about capital allocation, M&A opportunities and investment priorities.
Curriculum
01 Introduction to Valuation

We introduce you to the basic terminology and concepts of valuation and give you a preview of what you will learn in this course.

02 Return on Investment (ROI)

Learn when to use ROI at work and how to calculate it for any short term project. We walk you through an example of using ROI to determine whether hiring additional staff at a food truck is a good investment.

03 The Building Blocks of Valuation

Understand the fundamentals of valuation as we introduce terms and definitions of key concepts like cash flow, time value of money, and discount rates.

04 Net Present Value (NPV)

Use net present value to determine whether an investment is a "go" or "no-go." We discuss the components of the NPV formula and teach you how to use this valuation method through a case study: deciding whether or not to purchase a second pizza oven for our food truck.

05 Valuing a Business Using Discounted Cash Flow (DCF)

Learn how to use a discounted cash flow analysis to determine the value of a single business. We take you step-by-step through the calculations to value a food truck business.

06 Valuing an Acquisition Using Discounted Cash Flow (DCF)

Understand the concepts of cost and revenue synergies while calculating the value of an acquisition using the discounted cash flow method. We use the example of acquiring another food truck and combining the businesses.

07 Valuing a Business Using Comparables

Learn a second method investors use to value businesses, comparables analysis. We walk you through an example by valuing a food truck business by basing it on the prices of other similar businesses.

08 Executive Interview: Valuation at Amazon Studios

Sit down with the CFO of Amazon Studios, Elaine Paul, to hear about how valuation concepts are used inside corporations every day to make better decisions.

09 Executive Interview: Disney's Acquisition of Pixar

Hear directly from Nick Van Dyk, former SVP of Corporate Development at The Walt Disney Company as he tells stories about executing multi-billion dollar M&A deals including Disney's acquisition of Pixar.

10 Executive Interview: From Goldman Sachs to Buying Space Companies

Learn from Matt Kuta, a former Air Force fighter pilot who worked in investment banking and private equity at Goldman Sachs before starting a holding company that acquires businesses in the space industry.